Digital Marketing Optimization: boost your
business
• Increase Sales
• Increase Profits
• Increase Website Traffic
• Maximize ROI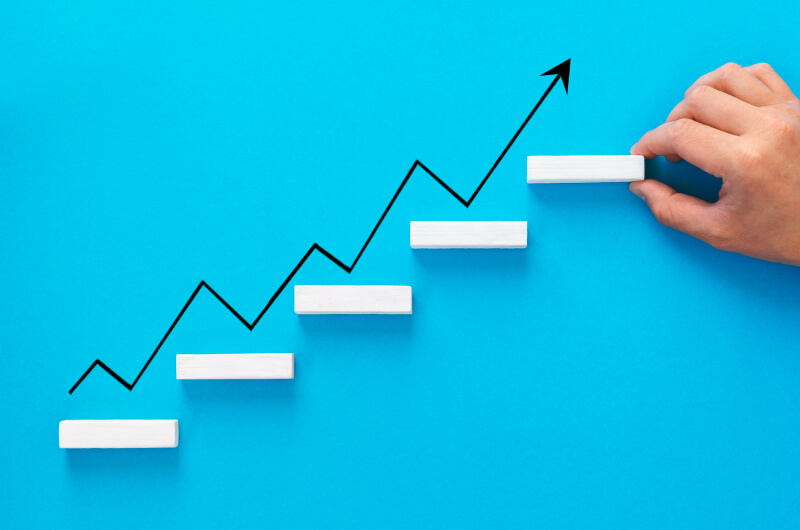 our success
depends

on your growth

Click maximus can help you achieve your business objectives and increase your return on investment by providing you with quality digital marketing services that deliver results.
---
Hire Click Maximus for Digital Marketing Optimization Services
Digital marketing is a critical part of any business that wants to excel in the online world. It helps you reach, engage, and convert your ideal customers through various online channels and methods. But digital marketing is not a static task. You need a professional and effective solution that adapts to your specific needs and goals.
That's why you need Click Maximus. Click Maximus is a leading agency that offers digital marketing optimization services. They have a team of experts who can help you with a wide range of digital marketing services, such as:
SEO: Click Maximus will help you optimize your website and content for search engines, increase your organic traffic, and rank higher for your keywords.
PPC: Click Maximus will help you create and manage efficient pay-per-click campaigns, optimize your bids and budgets, and generate more leads and sales.
SMM: Click Maximus will help you build and grow your social media presence, create and share engaging content, and interact with your followers and customers.
Email Marketing: Click Maximus will help you design and send personalized and relevant email campaigns, segment your list, and track your results.
Content Marketing: Click Maximus will help you create and distribute high-quality and valuable content that attracts, educates, and persuades your audience.
Web Design: Click Maximus will help you design and develop a user-friendly and responsive website that showcases your brand and products.
Web Analytics: Click Maximus will help you measure and analyze your web performance, identify your strengths and weaknesses, and improve your conversion rate.
And much more!
Click Maximus offers a free consultation to understand your digital marketing challenges and opportunities. They will provide you with a custom-made proposal that matches your needs and budget.
Don't delay any longer to take your digital marketing to the next level with Click Maximus. Contact them today at +19179997118
---

More leads and sales
You can boost your conversion rates and sales by having a persuasive and compelling website that motivates your audience to take action.
Maximize Roi
When you grow, we grow — we use trackable and measurable digital methods to ensure you generate more brand exposure, online traffic and conversions.
Free Consultation
Get a free consultation from Click Maximus, the trusted Digital Marketing agency that can help you identify and fix the issues that are holding back your website's performance and potential.
increase brand awareness
Build your brand and stand out from the competition with Click Maximus, the best Digital Marketing agency that can help you optimize your website, reach your target audience, and create a loyal customer base.
increase revenue
Boost your revenue and grow your business with Clixk Maximus, the leading Digital Marketing agency that can help you optimize your website, rank higher on search engines, and generate more sales.
increase conversions
Attract more visitors and convert them into customers
increase website traffic
Our SEO experts have years of experience and knowledge in the field of digital marketing. They know how to optimize your website for both users and search engines, and how to drive more organic traffic to your site. They also monitor and analyze your site's performance and provide you with regular reports and feedback.
Competitive edge
You can stand out from your competitors by having a unique and distinctive website that showcases your value proposition and competitive advantage
"Very fast, efficient and friendly. WIll use again- Thank you"
Explosive Start up Growth
A client had just developed their new product and in dire need for sales. Click Maximus delivered 1,766.73% Return on Investment in their first month of Business operations.
HOW MUCH DOES hiring a Digital Marketing Agency COST?
The cost of hiring a digital marketing agency depends on various factors, such as the type of services, the scope of the project, the location of the agency, and the size of your business. According to some web sources, the average cost for digital marketing services in 2023 ranges from $2500 to $12,000 per month, $50 to $500+ per hour, and $1000 to $7500 per project for small-to-midsized businesses (SMBs)². However, these costs may vary depending on the specific digital marketing methods you choose, such as:
Search engine optimization (SEO): $1,499 – $5,000 / month
Pay-per-click (PPC) advertising: Fixed Rates for Small Budgets/ month or 10% of monthly ad spend
Social media marketing: $900 – $20,000 / month
Web design: $499 – $100k / website
Some digital marketing agencies may also charge a fixed fee for their services, such as:
Digital marketing strategy projects: $8,000 to $30,000
Website projects: $30,000 to $100,000
Digital marketing service agreements: $5,000/month to $10,000/month³
HOW DO I WORK WITH A Digital Marketing Agency?
Working with a digital marketing agency can be a great way to boost your online presence, reach new customers, and grow your business. However, to get the most out of your collaboration, you need to follow some tips and best practices. Here are some of them:
Come prepared: Before you hire a digital marketing agency, you should have a clear idea of your goals, budget, target audience, and brand identity. This will help the agency understand your needs and expectations, and create a customized strategy for you.
Embrace experimentation: Digital marketing is a dynamic and evolving field, and you need to be open to trying new things and testing different approaches. The agency may suggest some innovative and creative solutions that you may not have considered before, but they may work well for your business
Dig into the data: One of the benefits of working with a digital marketing agency is that they can provide you with data and analytics to measure the performance of your campaigns. You should review the reports and insights they send you regularly, and ask questions if you don't understand something. Data can help you make informed decisions and optimize your results.
Expect more than ads: Digital marketing is not just about running ads on various platforms. It also involves creating engaging and valuable content, building relationships with your audience, improving your website's user experience, and enhancing your online reputation. A digital marketing agency can help you with all these aspects, and more.
Encourage collaboration: Working with a digital marketing agency is a partnership, not a one-way transaction. You should communicate with the agency frequently, provide feedback, share ideas, and listen to their suggestions. You should also involve your internal team in the process, and make sure they are aligned with the agency's strategy. Collaboration is key to achieving success in digital marketing.
How long does it take the Digital Marketing Agency to set up?
Search engine optimization (SEO): SEO 2 to 4 weeks, depending on the size and structure of the client's website, the keyword research, the technical audit, and the content creation¹.
Pay-per-click (PPC) advertising: Typical 3-5 Days. Large Corporations to 2 to 6 weeks, depending on the number of campaigns, ad groups, keywords, and landing pages².
Social media marketing: 1 to 2 weeks, depending on the number of posts and campaigns.
Web design: 1 to 6 weeks
What do I need to provide to the Digital Marketing Agency?
A client needs to provide some essential information and materials to the digital marketing agency to ensure a smooth and successful collaboration. Some of the things that a client needs to provide are:
Business goals and objectives: The client should clearly communicate their business vision, mission, values, and goals to the agency. This will help the agency understand the client's expectations, challenges, and opportunities, and create a customized strategy that aligns with their needs.
Marketing budget and timeline: The client should also share their marketing budget and timeline with the agency. This will help the agency plan and allocate resources accordingly, and deliver the services within the agreed timeframe and cost.
Target audience and market research: The client should provide the agency with information about their target audience, such as their demographics, behaviors, preferences, and pain points. The client should also share any market research they have conducted or have access to, such as industry trends, competitor analysis, customer feedback, etc. This will help the agency create relevant and engaging content and campaigns for the audience.
Brand guidelines and assets: The client should provide the agency with their brand guidelines and assets, such as their logo, color scheme, fonts, tone of voice, etc. This will help the agency maintain consistency and coherence across all the marketing channels and platforms.
Access to tools and platforms: The client should also give the agency access to the tools and platforms they use for their marketing activities, such as their website, social media accounts, email service provider, analytics software, etc. This will help the agency manage and monitor the performance of their services, and make adjustments as needed.
Why should you hire Click Maximus as your Digital Marketing Agency?
Click Maximus is a digital marketing agency that offers a range of services to help businesses grow online. Some of the reasons why you should hire Click Maximus are:
They have a team of experienced and certified professionals who can handle various aspects of digital marketing, such as SEO, PPC, social media, web design, content creation, and more.
They use data-driven strategies and cutting-edge tools to analyze the market, competitors, and customers, and optimize the campaigns accordingly.
They offer customized and affordable solutions that suit the needs and goals of each client, regardless of their industry, size, or budget.
They provide transparent and timely reports on the performance and results of the campaigns, and suggest improvements and recommendations for future actions.
They have a high customer satisfaction rate and a long-term relationship with many clients who trust them for their digital marketing needs.